Martin A. Dolan, President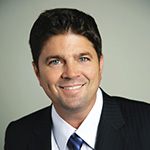 Martin has been the principal attorney and owner of Dolan Law, P.C. since 1996. Earlier, he was a litigator for a nationally known law firm. For six years, he was a prosecutor for the Cook County State's Attorney's office in Chicago. Originally from the Beverly area of the South Side Chicago, Martin comes from a proud Irish-American family. In the past three years, he has hired four law students (two currently employed) from Ireland (all from University College Dublin Law School), who have worked in his firm as law clerks. The theme he has set for the inaugural year of the Chicago Irish-American Bar Association, with the help of his fellow board members, is one of "giving back" to a younger generation of Irish-American lawyers, and Irish-trained lawyers hoping to work and gain experience in the United States.
Michael J. Gallagher, Vice President
Now a respected, and experienced mediator, Justice Gallagher was formerly a Judge of the Illinois Appellate Court (1996-April, 2011), during which time he also served as Chairman of the Executive Committee of the Appellate Court, First District (2009-2010). Before that, he served as a Cook County Circuit Court Judge, first in the Municipal Department (1988-1990), and later in the Law Division (1990-1996). Justice Gallagher started his career as an attorney with the U.S. Securities & Exchange Commission where he argued matters before the U.S. District Court and the U.S. Court of Appeals. He then served as a Law Clerk to Justice William G. Clark of the Illinois Supreme Court. Before his appointment to the Circuit Court, he was in private practice at Cassiday, Schade, focusing on medical malpractice, construction accident litigation and personal injury defense, and was made a partner in 1985. Justice Gallagher frequently travels to Ireland, where he still has family. He already maintains close links with the legal community there and hopes to deepen and broaden the connection between Irish-American legal professionals in Chicago, and their counterparts (and long-lost cousins) in Ireland.